Become a SuperCat Racing Partner and BE EXPOSED:
Excellent Media Coverage, Exposure and Unique Promotional Opportunities through SuperCat Racing.
SuperCat Racing, the Formula One of Surf Extreme Sports, utilises all forms of media and exposure to promote the events and the Partners who support this unique sportform.
Television, Radio, print media and promotions are all components of the SuperCat Racing marketing programme.
The overwhelming success of SuperCat Racing in New Zealand is unique and due to these factors.

1. SuperCat Racing appeals to all age groups and genders.
2. An excellent form of entertainment.
3. Creates exciting television.
4. Offers unique promotional opportunities.
5. Offers unique branding and sampling opportunities.
6. Popular with all forms of radio & print media.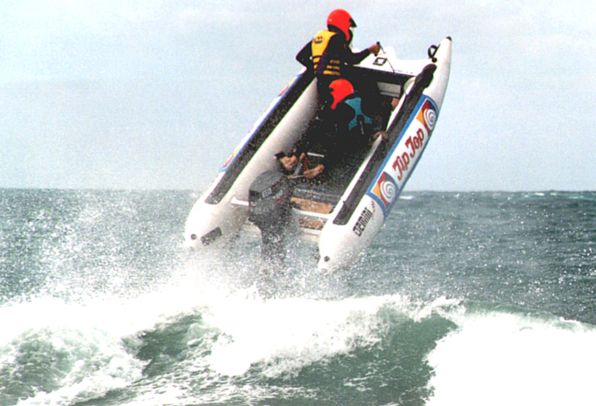 An obvious reason why so many find this sport so exciting!
SuperCat Racing was made for television. It has all the essential elements, action, excitement, colour and centred around the great kiwi outdoor lifestyle.
SuperCat Racing contains elements of most action sports, surfing, motocross, lifesaving and most importantly "FUN".
SuperCat Racing draws tens of thousands of spectators each season.
This unique action packed sportform attracts thousands of spectators to its venues and promotional days because of its "in your face" styled action.
Racing takes place right on the waterline, keeping the action up close and personal. Partner branding is very strong and effective at each venue and "Exclusive" to participating Partners.

SuperCat Racing covers all the bases.
Whether your Company's Products/Services require television exposure, sampling, retail/in-store promotions or an overall branding campaign, SuperCat Racing can offer all of this effectively and inexpensively.
SuperCat Racing:The Alternative Advertising Forum.
SuperCat Racing television programmes are independently produced allowing more flexibility for Partner content and branding. To date, SuperCat Racing has aired in NZ on TVNZ One Sport/News, Today, SKY Sport, TV3, SKY Export, Prime TV, ICE Tv, What Now, Squirt, Wired and FTN. In Australia on Channel 9, FOX Sport, Austar and Optus Vision. SuperCat Racing is now available for International broadcast in the USA, Asia, UK and Europe.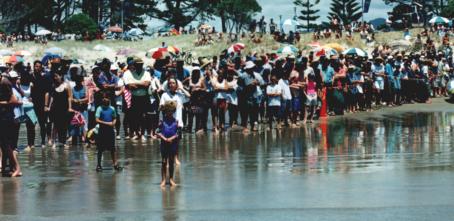 SuperCat Racing: Mass Appeal
Demographically, SuperCat Racing is the ultimate marketing tool, appealing to all age groups, male and female.